Welcome to Snarky Faith: Your Irreverent Guide to a Different Kind of Spirituality
Hey there, I'm Stuart Delony, your irreverent guide on this wild ride we call Snarky Faith. If you're looking for a fresh perspective on spirituality, you've come to the right place. I'm a storyteller, seeker, sojourner, question-asker, provocateur, and radio host. But before all that, I was an ordained minister preaching from the pulpit.
Why the Shift from Pulpit to Podcast?
I grew disenchanted with the power plays and politics of institutionalized Christianity. You know, the kind that's more about keeping the offering plate full than filling souls. So, I traded in sermons for unfiltered conversations that challenge the religious norms and the status quo of American Christianity.
What Snarky Faith Stands For
I'm on a mission to get back to the basics of faith: love, compassion, and dignity for all. Forget the dogma and the clichés; Snarky Faith is about rediscovering what it means to live a life of authentic spirituality. Jesus started a radical movement fueled by love and compassion, and it's high time we got back to those roots.
Your Sanctuary for Spiritual Exploration
If you're questioning your faith, yearning for change, or just tired of the same old religious clichés, consider this your sanctuary. No judgment, just a space to explore, question, and maybe even rediscover what faith can be. I'm here for those that are fed up with the way things are and want change. Whether you're tired of church culture or deconstructing your faith, you've got a safe space here.
Connect With Me
It's always good to meet fellow travelers along the way, and I've learned that it's never by chance. So, enough talk about me. Tell me more about you. If you want to chat, find me on Facebook, Instagram, or feel free to email me anytime. I'd love to chat and/or grab a coffee (virtual or otherwise).
Grace, peace, and snark...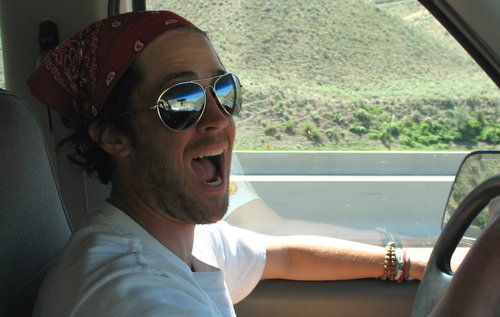 "Being a Christian is less about cautiously avoiding sin than about courageously and actively doing God's will." ― Dietrich Bonhoeffer